Reginald Smith MIP – Minor in Possession Lawyer
Tuscaloosa, Alabama • University of Alabama
Good people sometimes make bad choices.
For example, you were busted for holding your friends beer at the game. Tuscaloosa MIP lawyer Reggie Smith understands. He's defended Alabama students against MIP charges in city and district courts.
Almost every day in Tuscaloosa, the police issue to unsuspecting citizens, MIP summons – a Minor in Possession of an Alcohol Beverage citation. On game days the number of citations soars.
Sometimes University of Alabama students have been simply holding a drink for a friend or relative at a tailgate party near the stadium, and the next thing they know, an undercover cop is writing them a MIP ticket for underage drinking; without regard to any actual consumption of alcohol.
If you, or your Son or Daughter have received a MIP ticket for underage drinking from an Alabama police officer, your serious concerns regarding this charge are legitimate; Attorney Reggie Smith has helped young adults in the Tuscaloosa area keep this criminal charge off their permanent criminal record. ​
Minor in Possession defense Attorney Reginald W. Smith has been helping young adult citizens from across Alabama since 1983 with legal representation services in Municipal and District courts.
Do not plead guilty or pay a fine to the City of Tuscaloosa, or State of Alabama, for a Minor in Possession (MIP) summons, citation, affidavit, ticket or arrest before you understand the consequences of being charged and convicted of this municipal misdemeanor.
If you pay the fine you are pleading guilty to a misdemeanor crime that will be on your public record.
This conviction for a small infraction may well be the cause for you to be unable to take advantage of beneficial or substantial opportunities for your educational or professional career in the future.
Do not regret a hastily made decision today to dispose of this matter quickly or cheaply, only to determine later that the MIP conviction was the basis for the denial from an employer, academic admissions or professional board.
Simply stated, a MIP guilty plea on your record can adversely effect your ability to get a job, college of choice, or membership to a professional guild.
Please call Reggie at 205-394-4252 or fill out the free consultation form on this website so he can better evaluate your case and determine how he can best help YOU.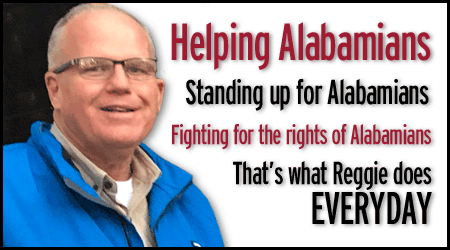 In addition to protecting your public record, retaining The Smith Law Firm also provides the value and convenience of avoiding your personal appearances in the Municipal Court. You do not need to reschedule and delay your departure flight, or book a return trip to town in several weeks to resolve this court case yourself.
Do Not Put Your Future Opportunities at Risk. Leverage the legal experience of Tuscaloosa, Alabama Minor in Possession Attorney Reginald W. Smith by completing the free consultation form on this website, or calling direct: 205-394-4252